School News
Energy Club News!
Posted on

May 26th, 2017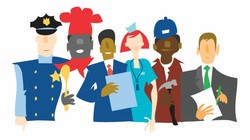 Hard to believe, but this school year is winding down.  Our enthusiastic, Grade 6 Energy Club, has planned their FINAL spirit for Wednesday, June 7, 2017.  Our students have decided CAREER DAY as the spirit day. What career paths will our students choose to pursue. 
We would also like to thank everyone for their support during our springtime raffle.  The students enjoyed this activity and the winners were very happy!!!  Thanks to all the donors and a HUGE thank you to the parent volunteers for your assistance during the raffle.  It was greatly appreciated.
REMEMBER – CAREER DAY – WEDNESDAY, JUNE 7, 2017!!!!  Excited to see what careers will grace our halls!!!!