School News
Energy Club - Crazy Hair Day!
Posted on

September 23rd, 2016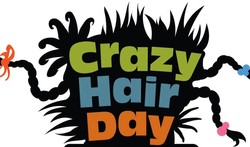 Welcome back to another new and exciting year at A.L. Horton Elementary.  We trust everyone had a wonderful, restful, relaxing summer.  Once again, this year the enthusiastic Grade 6 students have voted to have an Energy Club. They plan events and spirit days at least once a month for the entire school community.  These spirit days are designed to encourage school spirit, student comradery and a feeling of togetherness among students both young and old.  The more students that participate, the more effective the results are.  As always, we try to choose themes that will not require parents to go out and purchase anything special for their child in order for them to participate. 
Crazy Hair Day will be our first spirit day.  This will be held on Tuesday, September 27, 2016.   Use your imagination and be creative with some wild, cray, and exciting hair styles!!!